Aprilbeacon 227A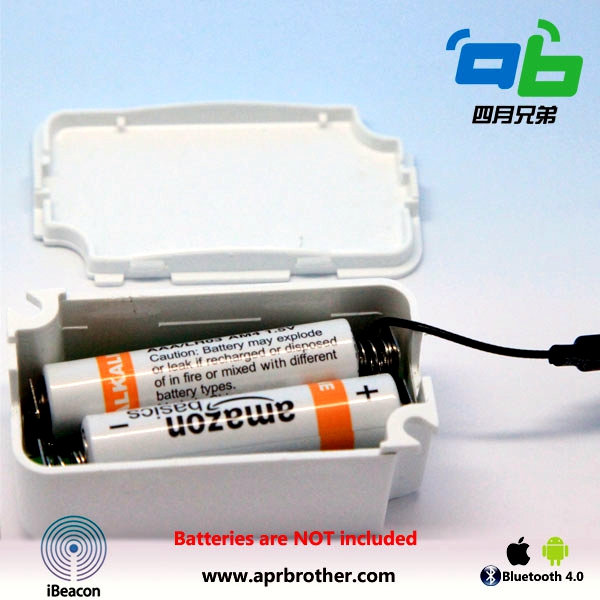 With MFI:iBC-14-00417
Built in two AAA batteries holder, AAA battery x2.
Based on TI's CC2540, external antenna, stronger signal.
Size (mm): 66 * 36 * 22
Range Effected:50M (Tx power set 4dBm)
Mac address or major/minor sticker available
Battery life about 6 months for default frequency of 600m, tx power of 0dBm.