AprilBeacon 241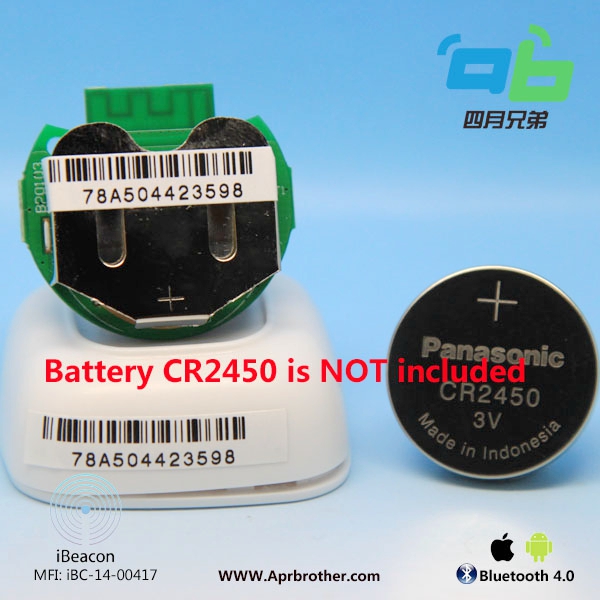 " width="300px"/>
With MFI:iBC-14-00417, Brazil ANATEL certificate
Run stand alone as iBeacon.
Battery CR2450, with black or white case.
Based on TI's CC2541, bluetooth low energy modu
Size (mm): 31 x 31 x 9.
Range Effected:30M
Battery life over 8 months for default frequency of 600ms, tx power of 0dBm.
Mac address or major/minor sticker available.