ABBLEShield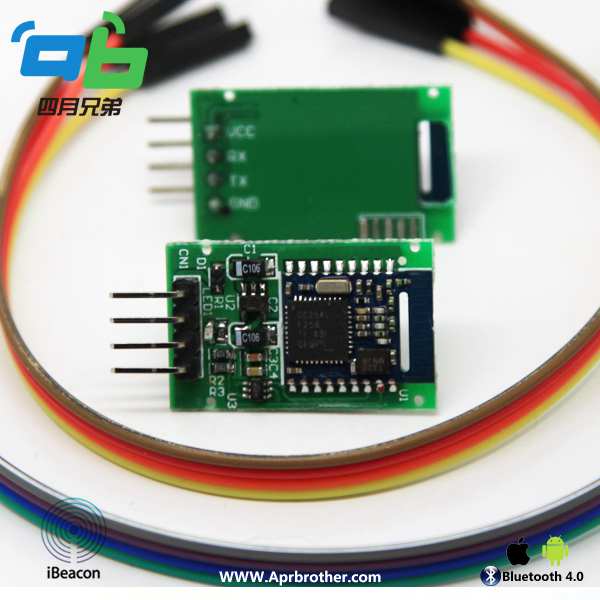 Simple interface - with our pre-loaded firmware name ZeroBeacon, you could easily connect to any development board or IC with UART interface.
Compact form factor - 17mm x 27mm this is a very popular request from makers using smaller Arduino boards like Arduino Mini/Micro/Nano/Pro Mini etc.
Firmware upgradable - the firmware can upgrade through UART port.
Support the amazing iBeacon technology and configure the iBeacon with UART port.